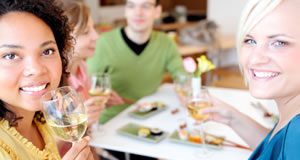 Australia Day Sydney is mainly about what is going on and around Sydney Harbour. It's a gorgeous spectacle of boats and motion. And on and around the Harbour venues and boats are open with Aussie hospitality to celebrate the National Day. You might want to take your family on a day cruise or just find a great place to have breakfast, lunch or dinner with your family and friends. So this January 26th in Sydney make sure you get out and about to celebrate and check out these great ideas for awesome deals in Sydney this Australia Day.
Australia Day Sydney Ideas
We have some fabulous event ideas where you can enjoy this Australia Day holiday period. Whether it is just for the Australia Day Eve before hand or the actual Australia Day holiday or maybe you can turn it into long weekend or long week celebration in Sydney! We hope these ideas at these awesome venues helps.
Australia Day Long Weekend

It's LIVE Music and DJs all Australia Day Long Weekend at Bungalow 8. With Lots of Aussie Inspired food and beverage specials to celebrate the occasion. Plus LIVE entertainment during the Afternoons and DJs playing the best in Aussie music.

Aussie Seafood Baskets | Summer Bright Eskies

Website

Australia Day Long Weekend Festival

It's a True Blue Australia Day Long Weekend at Munich Brauhaus Sydney this year. Be entertained by LIVE music on Australia Day.Why not try th Limited Edition Oz Day Schnitzelmeister? Plus all the Aus Open Action on the screens and Munichs Sunday Family Day where Kids Eat Free.

Book a Table Now

Website

|

Email

Australia Day at the Cut

This Australia Day dine in at the Cut Bar & Grill in Sydney and treat yourself to a Grilled Wagyu Beef Fillet with Broiled Lobster Tail and side of your choice. Don't forget to match your meal with a great Australian wine or beer from Cut's extensive beverage list. Book your Australia Day table today!

Beef 'n' Reef: $99

Website

|

Email

Australia Day Cruises on Sydney Harbour

Looking to cruise Sydney Harbour this Australia Day? Save hours of sorting through individual boat sites by going to Sydney Harbour Escapes. With over 60 boats to choose from there are ticketed packages to suit your needs whether they be for small groups and individuals. Choose from tall ships, sailing yachts, motor cruisers, catamarans and luxury super yachts. Don't miss out, check out available boats now.

Website

|

Email

Australia Day - Oi! Oi! Oi!

Celebrate Australia Day Sydney style with some flamin' great Aussie tucker and fab fun Aussie brews down at Darling Harbour at the All Hands Brewing House. Enjoy LIVE music from 3pm to 6pm.

Freshly Brewed Craft Beer | Aussie Tucker

Website

|

Email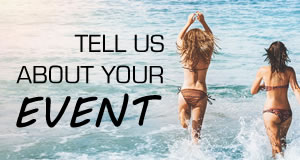 More Australia Day Sydney Ideas
In Sydney familes can get out and about this Australia Day with day trips to the Blue Mountains or head to the famous Bondi Beach or Manly Beach for a summer swim. Celebrate your Australia Day with family and friends and don't forget to put a chop on the barbie!
More Summer Big Days for Sydney
The end January feeds into the next Big Day of Summer on February 14th. Yes that Valentine's Day in Sydney for all the lovebirds. Go on get a little bit romantic and arrange something special. We hope these Valentine's Day Sydney ideas help.